24 Glow-in-the-dark eyeshadows; Pressed matte pigments and Pressed Glitters with different textures. These UV-reactive eyeshadows are great for any type of look, from going out to any carnival signature look.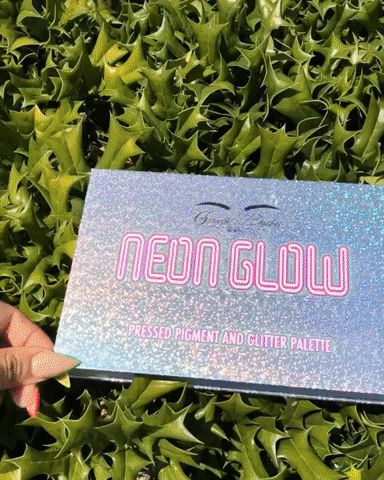 Make your eye looks more fun with the Pressed glitter shades with different textures. Lock your glitter on place with our Glitter Glue.
 -Vegan and Cruelty free
*Due to the nature of the Pressed pigments you nay experience some fallout upon arrival*
 Pre-orders; Due to high demand, this product is unavailable for immediate shipping. Don't worry, you can still purchase today and your order will be shipped by November 30th
NOTE: Please place two different orders if you wish to receive the rest of your available products before the pre order ships out. Any order with a "PRE-ORDER" item will not ship until the time stated above.