24 Glow-in-the-dark eyeshadows; Pressed matte pigments and Pressed Glitters with different textures including star shaped glitters. ⭐️
These UV-reactive eyeshadows are great for any type of look, from going out to any carnival signature look.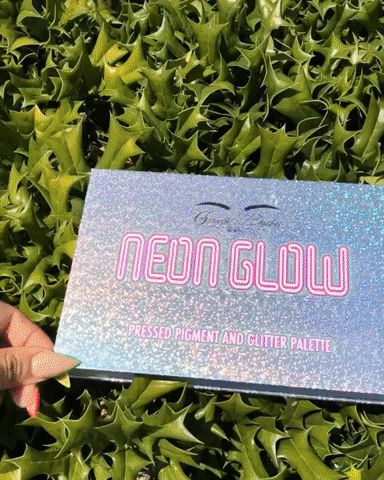 Make your eye looks more fun with the Pressed glitter shades with different textures. Lock your glitter on place with our Glitter Glue.
🐰 -Cruelty free
*Due to the nature of the Pressed pigments you nay experience some fallout upon arrival*
PRE-ORDER: Due to high demand on this product we have ran out of stock. We're currently producing more units of this gorgeous palette; this palette is expected to start shipping on March 1st. ❤️

Please place a separate order with any other products as any order with a "PRE-ORDER" item won't ship until all item are available.